In addition to our regularly scheduled classes, Fit-N-Trim hosts special workshops, seminars and events throughout the year. FNT will also be hosting Scent Trials through out the year.


TUNNELS EVERY WAY!
With Emphasis on the By-Pass Q.
Presented by Andy Winther • May 27
OPENS April 1 at 8:00 PM: Registration below.
Your spot will be confirmed by April 4th.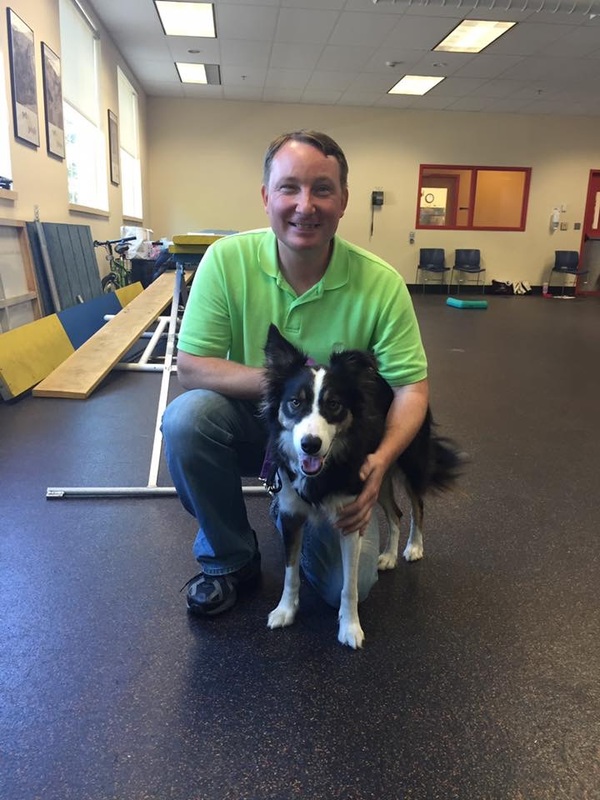 Times:
Group 1: 8:30 am-10:30 am
Group 2: 11:00 am – 1:00 pm
Working spots: 6
Cost per team: $80
Audit Cost: $30
Entry Requirements:
• Current FNT students only.
• Dogs that are sequencing obstacles and have good tunnel commitment, do not need coaxing, or help, to perform a tunnel.
Andy Winther was raised on a dairy farm in Denmark. At an early age, Andy gained experience in animal training at 10 years old through equestrian handling and horse training skills. Horse training quickly became a passion for Andy; at 20 years old, Andy was hired as a handler and rider at Denmark's largest Dressage facility, Blue Hors Dressage. Over the next 3 years, Andy worked with some of Europe's most prestigious horses, riders and trainers, and soon thereafter, Andy was lured to the US to train horses in New Hampshire and West Palm Beach, Florida.
A riding accident cut his equestrian career short; Andy entered college seeking new horizons, and obtained 3 degrees. Training animals continued to burn brightly; in the summer of 2010, Andy adopted a Whippet and began to adapt his successful equestrian training techniques to dogs. The experience provided new understanding, insight and excitement to training, so in 2012, Andy sought a greater challenge by obtaining a border collie to elevate his skills and sensitivity to a new level.
Andy's new-found enthusiasm is in understanding K9 motivation, teaching dogs to think (a/k/a tricks), competing in agility sports and continuous improvement. Andy's background as a dressage rider has provided an invaluable foundation for understanding the do's and don'ts of dog training.
For both horses and dogs, Andy emphasizes that any animal behavior that looks fancy to us starts with really simple and fun beginnings for them.

Registration opens April 1 at 8:00 PM — ANY FORMS SENT EARLIER WILL BE DISCARDED.


WAIVER, ASSUMPTION OF RISK AND AGREEMENT TO INDEMNIFY AND HOLD HARMLESS
I UNDERSTAND THAT ATTENDANCE AT A CLASS OR EVENT IS NOT WITHOUT RISK TO MYSELF, MEMBERS OF MY FAMILY, ANY OF MY GUEST'S WHO MAY ATTEND, OR MY DOG. I HEREBY WAIVE AND RELEASE KAREN AND JOHN GORMAN, FIT-N-TRIM DOG SPORT TRAINING, ANY EMPLOYEES OR AGENTS, AND ASSISTANTS, FROM ANY AND ALL LIABILITY OF ANY NATURE, FOR INJURY OR DAMAGE WHICH I OR MY DOG MAY SUFFER, INCLUDING SPECIFICALLY, BUT NOT LIMITED TO, ANY INJURY OR DAMAGE RESULTING FROM THE ACTION OF ANY DOG OR USE OF, OR PRESENCE UPON PREMISES OF EQUIPMENT; AND I EXPRESSLY ASSUME THE RISK OF ANY SUCH DAMAGE OR INJURY WHILE ATTENDING ANY CLASS OR ACTIVITY OR WHILE ON THE CLASS OR ACTIVITY GROUNDS OR THE SURROUNDING AREA THERETO.
IN CONSIDERATION OF AND AS INDUCEMENT TO THE ACCEPTANCE OF MY REGISTRATION FOR PARTICIPATION IN THIS CLASS OR ACTIVITY, I HEREBY AGREE TO INDEMNIFY AND HOLD HARMLESS KAREN AND JOHN GORMAN, FIT-N-TRIM DOG SPORT TRAINING, THEIR EMPLOYEES, AGENTS, AND ASSISTANTS, FROM ANY AND ALL CLAIMS, OR CLAIM BY ANY MEMBER OF MY FAMILY OR OTHER PERSON ACCOMPANYING ME TO, OR MEETING ME AT, ANY CLASS OR EVENT OR WHILE ON THE CLASS OR EVENT GROUNDS OR THE SURROUNDING AREA THERETO.
OWNER OR AUTHORIZED AGENT (MUST BE OVER 18 YEARS OF AGE