OBEDIENCE SHOW 'N GO
Sunday, March 26, 2017 • 9:00–3:00PM
Registration Form
What: Utility, Open, Novice and Beginner Novice run-through's
Facility: One ring, limited entries, first come, first entered
Entry Fee: $10 first run, $5 second run
Where: Adams Mall, 108 Newburyport Turnpike, Rowley
Run Order: We will start with Utility, then Open, Novice and Beginner Novice
Pre-registration required: Download Registration form and mail it in.
Food and toys welcome!


BARN HUNT PRACTICE SESSIONS
Drop-In Barn Hunt practice sessions are intended for dogs who have attended Intro to Rats and Bales. Pre-registration is required, payment may be made day of practice.
Day

Time

Start Date

Status

Location

Sunday

12:30 PM
April 2
FULL
108 Newburyport Tpk.
Novice/Open: 2 runs for $20
Senior/Masters: 2 runs for $25
CPE GAMES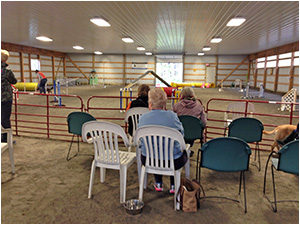 Whether you're new to  games and want to learn how to play, or you just want some extra practice/training time.  All dogs, advanced beginner and up are welcome !!
Day

Time

Start Date

Status

Location

TBA

TBA
TBA
 Drop-In
103 Haverhill St.
Cost: $10.00 per run