AGILITY (PUPPY THRU COMPETITION) puppy kindergarten BASIC MANNERS come when called HEEL & STAY scent work RALLY-0 control unleashed TRICKS reactive dogs and much more!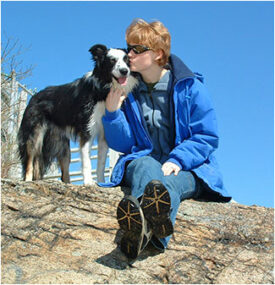 Whether you are a dog owner out for a little exercise and basic obedience skills in a supportive environment or a dedicated, competition level handler who needs intensive training in a like-minded group.
At Fit-N-Trim Dog Training you can be sure that no matter what your level, you will get a strong foundation in the basic skills that will prepare you and your dog to be successful wherever your path takes you.
Located in Rowley, MA, Fit-n-Trim is owned by Karen Gorman, a nationally recognized dog trainer and competitor.
For information on FNT and Covid 19 please visit our COVID PAGE.